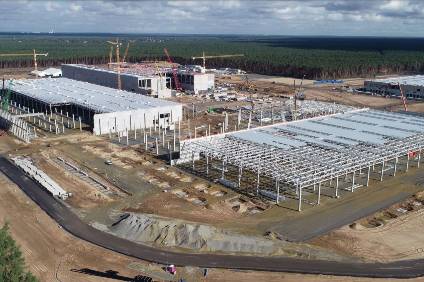 Construction work is proceeding rapidly at Tesla's German gigafactory site just outside Berlin
Tesla's CEO Elon Musk stated at a conference in Germany recently that it would "make sense" to build a more compact car for European markets. This doubles down on earlier comments where he said Tesla would "not succeed in our mission if we don't make cars affordable".
Considering the company is part-way through constructing a new factory outside Berlin, speculation has risen that this will be the build site for a new, smaller Tesla model tailored to European tastes.
Initial production at the Berlin plant will be occupied by the Model Y crossover but, considering that model currently retails for more than EUR58,000 in Germany, Tesla needs a more affordable model to draw in more customers. This new model would attempt to replicate the success…