Twenty canoes hurtle through the foaming water to the steady rhythm of drums and roars from spectators lined up along Bangui's river banks.
The race is traditionally the highlight of celebrations on the Central African Republic's (CAR) national day, Dec. 1.
For years, citizens were deprived of the much-loved spectacle as their country was torn apart by civil war.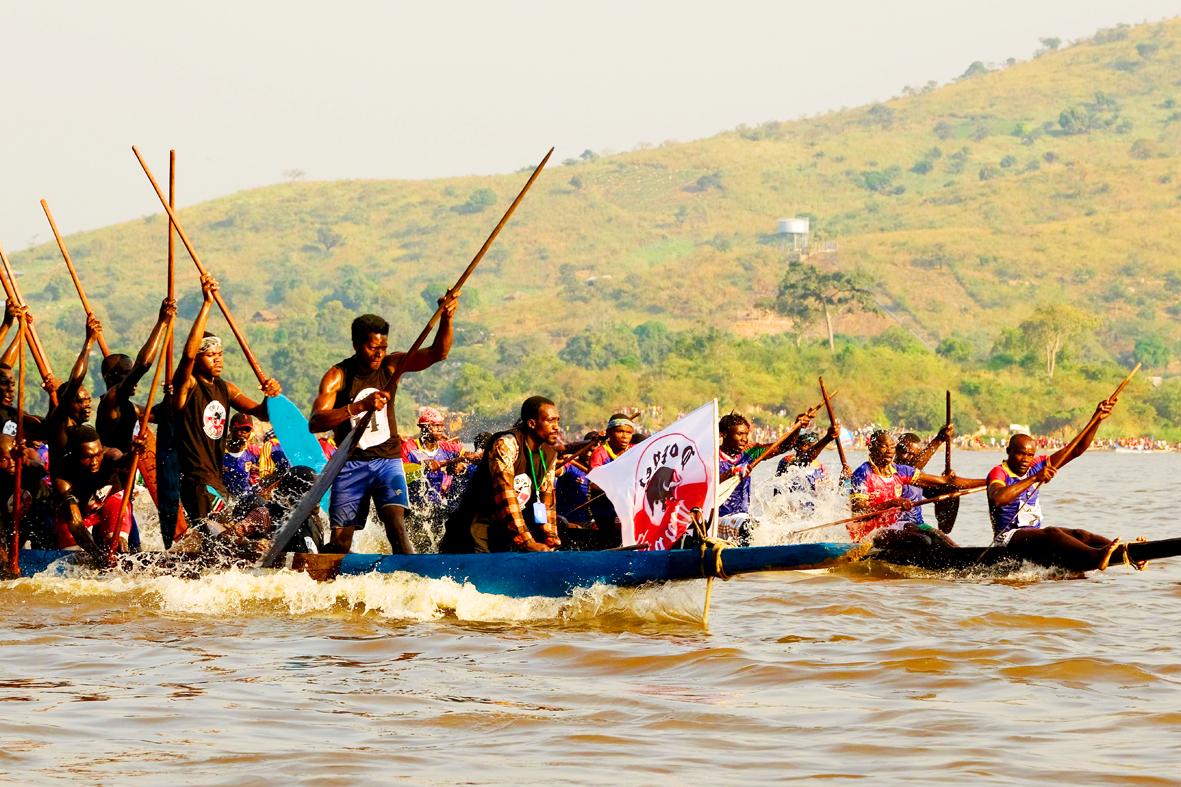 Photo: AFP
Two-thirds of the former French colony remains under the control of rebel groups.
As the intensity of intercommunal fighting has receded — the capital Bangui has remained relatively untouched by violence since a peace accord between the government and armed groups last year — the races have at last resumed.
Using…