Video shows the arrest in Southern California of two suspected car thieves by a Santa Claus and a holiday elf who happened to be undercover police officers.
It happened in Riverside Thursday afternoon as the undercovers were conducting an operation targeting shoplifters and got word that there were "three suspicious men" casing vehicles to steal, police said.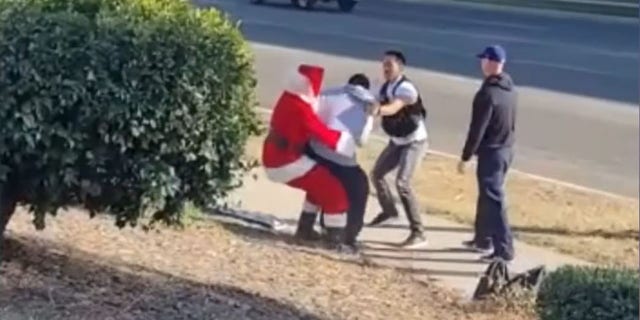 The video shows the elf holding a gun on one of the suspected car thieves.
SEARCH FOR 2 OHIO GIRLS FINDS ONE SAFE IN CALIFORNIA, THE OTHER DEAD IN NEVADA
"What's wrong is you tried to steal a car but your buddy stole the car," the elf says.
The video also shows the Santa running up to the other suspected car thief, grabbing him from behind…