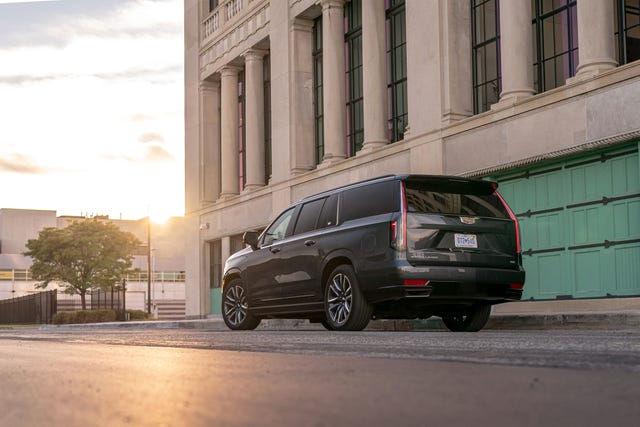 Marc UrbanoCar and Driver
GM has announced that almost half of its 2021 Cadillac Escalades sold for over $100,000 in the fourth quarter of 2020.
The 2021 Escalade starts at $77,490 for the base Luxury model.
It went on sale on August 31, 2020, although orders opened in mid-April.
If it's surprising that people pay a lot for the Cadillac Escalade luxury SUV, it shouldn't be. The Escalade received a significant redesign for the 2021 model year, which included 38 inches of screens, an independent rear suspension, and fuel-saving cylinder deactivation. The new luxury full-size SUV starts at $77,490, a $1000 increase over the previous model, with the the longer ESV starting at $80,490. However, GM confirmed to Car and Driver that nearly half of the 2021 Escalades have had transaction prices over $100,000.