90 Day Fiancé couple Julia Trubkina and Brandon Gibbs have been confusing fans of the show. The couple says they're ready to get married, but also seem unsure how to go about properly using contraception. What's more, the two seem to receive mixed signals from Gibbs' conservative parents, who provide them with no space for intimacy, but also provide condoms. Now, a recently released Discovery+ scene in which Gibbs and Trubkina get busy in the car has both fans and fellow cast members shocked. 
Who are Brandon Gibbs and Julia Trubkina?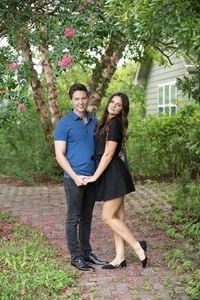 RELATED: '90 Day Fiancé' Fans Fed Up With Paola Mayfield's Anti-Mask Stance
Brandon Gibbs and Julia Trubkina are one of 90 Day Fiancé's newest couples, and they seem like something of an odd match. 
Gibbs lives with his conservative parents on their sprawling farm in…