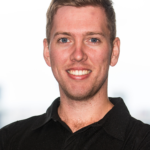 Matthew Payne has claimed the Castrol Toyota Racing Series crown just a month out from making his Porsche Carrera Cup Australia debut.
The Kiwi capped off the three-round championship with three wins from four races at Manfeild Circuit Chris Amon in Feilding.
The young gun fell shy of sweeping the weekend after copping two five-second penalties for separate infringements in Race 3.
Payne incurred the first penalty after lining up outside of his grid and received the second for an infringement under Safety Car.
In what was a dominant performance, Payne fell just short of having a large enough margin. In the end, his nine-second advantage was cut, relegating him to second behind Billy Frazer.
Payne's championship win was made all the more impressive as one of the least experienced road racers in the category.
Prior to contesting this year's Toyota Racing…