The 2022 Kia Stinger heads toward the rarefied air of German sport/luxury sedans. Its rate of approach intensifies with a few revisions this year — like a new, more powerful engine in the base model and a sharper exterior look.
If we wanted to be pedantic, we'd say the 2022 Stinger is not a sedan with a trunk, but a hatchback in a similar vein as the Audi A5 Sportback. That's absolutely fine with us, though. We're just pleased that there's a relatively affordable car with driver appeal that makes a credible alternative to desirable rides like the A5 Sportback and the BMW
BMW,
-0.07%
4 Series Gran Coupe.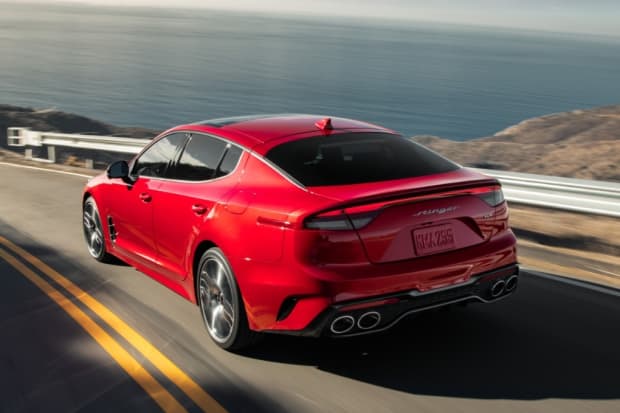 For this 2022 model year, the GT trim has been discontinued, with some of its features trickling down to…