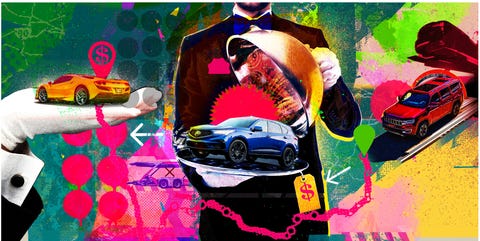 Tim MarrsCar and Driver
Anyone who has ever ordered something online or from a late-night infomercial is familiar with the phrase "plus shipping and handling." In the auto industry, a destination charge is essentially the same thing.
Also commonly referred to as a delivery fee or a freight fee, a destination charge is a fixed rate that's predetermined by each automaker to cover the cost of transporting new vehicles from the factory to the dealership. This non-negotiable fee varies by make and model and is baked into the final sale price, but it's required by law to be included on every window sticker.
We've compiled a list of the 10 most expensive delivery fees for new models sold (or soon to be sold) in the U.S. and ranked them by manufacturer. While most destination charges fall in the $995-$1695 range, with large SUVs…