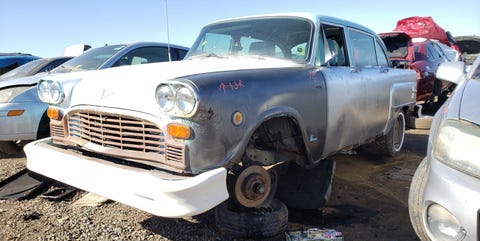 Murilee Martin
1 of 21
The civilian versions of this car are known as Checker Marathons, while the fleet versions are called Checker Taxicabs. This one is a base-model A11 Taxicab.
2 of 21
The 1976 A11 got a Chevrolet 250-cubic-inch (4.1-liter) straight-six engine, while the bigger A-11E got a 350 V8. Keep your GM car all GM!
3 of 21
Checker made these cars through the 1982 model year, and they remained plentiful in taxi service for at least another decade.
4 of 21
This one has been through some rough use.