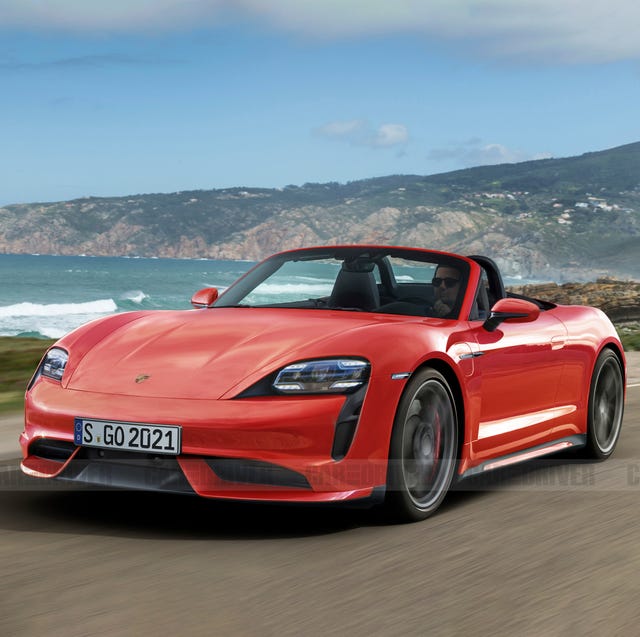 Illustration by Christian SchulteCar and Driver
Porsche says it is working on releasing a Boxster EV concept.
We're not sure when it or the production version will arrive, but they'll use a new, not-yet-announced electric platform.
Porsche has been talking about electric versions of its entry-level Boxster and Cayman sports cars for the past decade, and the next step could be a concept vehicle. Michael Steiner, Porsche's executive board member for development, says that the German automaker is pushing to develop one, taking a similar approach to the Mission E concept in 2015 that previewed the 2020 Taycan electric sedan, and this (above) is what we think it could look like.
In 2011, Porsche showed off two…